Things to do in Buenos Aires | Argentina Polo Day
If you are planning on visiting Buenos Aires and don't know wath things to do in Buenos Aires, we show you the best atractions in Buenos Aires!
City Tour? Running Buenos Aires
Get to know Buenos Aires while you're running!
Enjoy Palermo lakes and the morning fresh air.
The guide is a worldwide marathon runner, who will run with you and show you secret places around the city.
The Wine Capital of Argentina, but in Buenos Aires: Mendoza.

Think of a glass of authentic Argentine malbec, tasting Spanish chorizo, assorted cheeses and meat 'empanadas'. If you're a wine lover this option is set to enjoy a relaxing afternoon and have personalized attention.
Visit Tigre!
Get to know the delta and the different islands in the area.
In the Tigre city, where the train station, the river station and the dock are located, you can go to restaurants,  sunbathing along the coast or tour the city and its museums.
Along the shore of 'Luján' River, you can find the 'Paseo Victorica', a collection of Victorian mansions, bars, restaurants and rowing clubs you should not miss on your visit to Tigre.
Attend a professional tango show

Experience the tango in an authentic and intimate atmosphere with excellent dining option. And if you dare, you can take a tango lesson!
Argentina Polo Day, Every Day of the Year!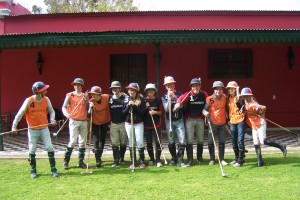 For those looking for a unique activity, Argentina Polo Day offersa variety of programs to enjoy one of the most exclusive sports in Argentina.  Just 45 minutes from downtown Buenos Aires City, visitors will have a unique polo experience in Argentina.
The day begins with empanadas and tasting Argentine wines while talking about the history of the sport and the rules of the game. Then,  you'll be able to enjoy a professional Polo game of 4 chukkers and a spectacular lunch consisting of a typical Argentine asado with national premium wine.  After a bit of res: time to put on the equipment and hop on the horse! Argentina Polo Day, every day of the year! –
Follow us in